Monthly Archives:
July 2015
Due to weather, we are moving this concert date to next Wednesday, July 22nd. Hope to see you there!
Concerts Announced for Summer 2015 in Ramler Park
Check out our events page, and add these to your calendar:
BERKLEE COLLEGE OF MUSIC + CITY OF BOSTON PARKARTS + FENWAY CIVIC ASSOCIATION
HOSTS THIS FREE OUTDOOR CONCERT
July 15, 2015 – Wednesday 6:30 PM
(rain date July 22nd, Wed.)
# # #
2015 Summer Sunset Concerts at Ramler Park presents
August 4, 2015- Tuesday 6:30 PM  (rain date Aug 11, Tue.)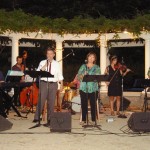 Vocalists Maria Jane Loizou and Gabe Alfieri with their band.
Check our events page for full details, and make sure to add these dates to your calendar!